We will meet you at your riad and begin our tour of the red city, Marrakech, visiting the Saadian Tombs, The Koutoubia Tower, Bahia Palace and Ben Youssef Koranic School.  There will be time to spend in the famous souks in the Marrakech medina where you can enjoys the incredible sights and sounds of daily life in Marrakech.  We will travel to new Marrakech (Gueliz) and then to Majorelle Gardens.  Be sure to bring your camera!  You will be returned to your riad.  There will be ample time for you to explore the Jemaa el Fna on your own.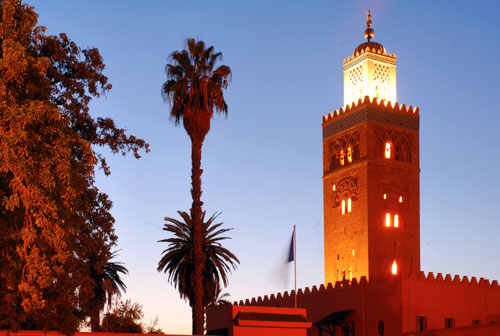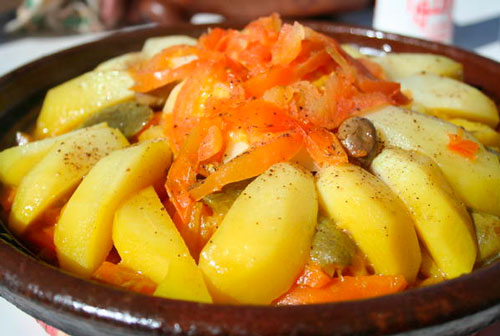 Escape the hustle and bustle of Marrakech and travel to the Ourika Valley by way of the Tahanaout and Mulay Brahim valleys to the Berber village of Asni where you will visit a Berber family and experience the Berber culture.  The Toubkal and Oukaimeden mountains will offer fabulous photo opportunities.  The Ourika valley is lush with vegetation, flowing water and waterfalls.  We will take a two hour walk to the waterfalls passing through the village of Setti Fatma.  We will return you to your riad at the end of the day.
A relaxing road trip will have us in Essaouira.  We will stop along the way to visit an Argan co-op where the oils are extracted for cosmetics, culinary and medicinal purposes.  You may even see the tree climbing goats.  We arrive late morning in Essaouira, with tours of the Skala Fortress, the Mellah and the medina with its many artisans.  Essaouira is the City of Wind which means a relaxing time on the beach watching surfers if you wish.  Or you can take a short camel ride on the beach.  We return you to your riad in Marrakech late in the day.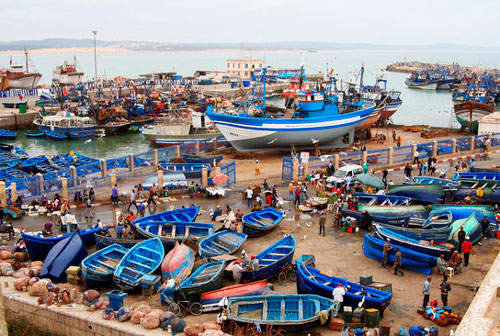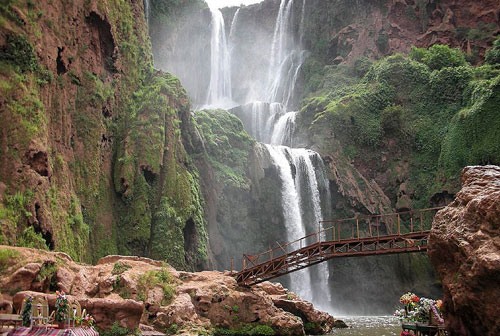 DAY TRIP TO CASCADES OUZOUD
Depart your riad 8:30. 170 km from Marrakech, in the heart of the Middle Atlas, Ouzoud Falls reach 100m and are one of the most beautiful natural attractions of the remarkable Moroccan Atlas. You will be able to see the monkeys at large. Stop at bridge Imi-n-Ifri, a natural transverse bridge. There are stairs to walk up and down and a spectacular sites of caves caved by water.  You may swim at the foot of the falls and cross by ferry that is handled by using a rope thrown across the river.